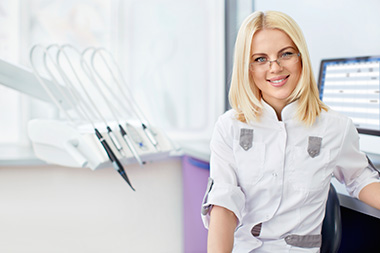 Why use Enterdent, our Practice Management Software?
Cloud based - You can access your data from anywhere, anytime using a web browser from any (or restricted) internet connection.
Enterprise Software - Practice management with integrated reporting.
Enterdent - It just works and from anywhere!
Easy to use - Training time is minimal, as the software is intuitive and easy to use. This enhances the ease of learning by your current staff and first time user, in the transition to Enterdent from another system. We import your data from your existing software program, so there is no loss of history or continuity.
DentallyticsTM - Smart Dashboards Tools that will significantly enhance your ability to manage multiple dental offices - this add on management tool can be a click away.
All the features you would expect and more!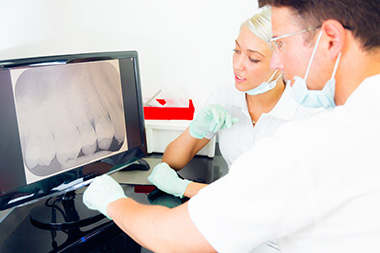 You can view each clinic in your group from your Internet connection with a single user login and you can restrict clinic staff to one or more clinics or restrict the pages that can be viewed.
Real time editing
Scheduling with customizable interface, color coding and multiple views
Integrated schedule now and short list appointments
Patient and family record management
Integrated patient and appointment notes
C28 compliant
Dental and medical History
Image, photo and document storage and retrieval
Contact and appointment history
Treatment plans
Payment Plans
Periodontal and dental charting with trends and voice recording
Payment receipts and date range statements of account
Patient/family ledger and sub-ledgers for easy billing, payment and reconciliation
Integrated primary and secondary insurance carriers for EDI Claims,
Assignment accounting and insurance company payment reconciliation
Recall management including email and SMS notification and confirmations
Integrated electronic prescription and referrals
Task lists for quick staff follow-up
Payroll integration
Easy to use and edit configuration data which is clinic specific
Practice management reporting -end of day reports, provider compensation and more.
Easy to use and edit configuration data which is clinic specific